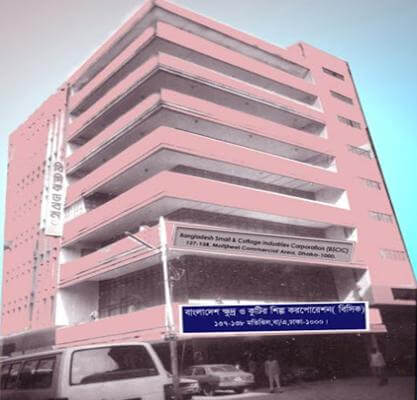 Power Control & Management-POWERCOM is a very popular name in industrial arena of Bangladesh. Its commercial inception is in 2004. POWERCOM especially work to convert nasty power to healthy power. It has tremendous technical growths in not only power conversion sector but also power automation. POWERCOM has lot of reputation on AC and DC drives in power electronics sector of Bangladesh. Considering huge global energy crisis and for mitigation of GHG, POWERCOM is still giving effort to renewable energy for the sustainable development of the human being. Not only for renewable sector, is POWERCOM still campaigning to raise awareness of the people of Bangladesh for the conservation of energy or NEGAWATT.
It has a well-equipped R & D department to meet engineering compliance of products.
Its Logo signifies the symbol of electronic oscilloscope i.e.; analyzer of power.
PROMOTED ICON/BRAND: POWERCOM
LOGO: Physical significance of logo is "POWERCOM DO DIAGNOSIS OF POWER PROPERLY"
SLOGAN: Your Power Consultant.

---
OBJECTIVE: Harnessing clean power from conventional as well as non-conventional sources by engineering adaptation that enrich energy security and bridging power gaps with empowering local jobs.

VISION: To be a recognized leader in engineered interconnects solutions, by employing established and advanced technologies, we deliver value to our customers.
MISSION: We foster an environment where our people rapidly innovate and provide solutions that enable our customers to maximize their product functionality and value.
VALUES: We accomplish our vision and mission through entrepreneurship, collaboration, accountability, action, and integrity for everything we do.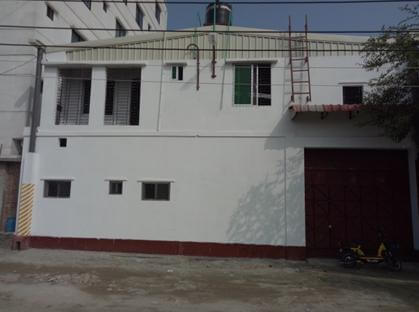 ---
These principles create value for our customers, employees,
shareholders and the communities in which we do business.
TYPE OF BUSINESS: Electronics and embedded control system, Automation and Protective devices Design and Manufacturing, Renewable energy based project for sustainable development-Local and Abroad, Consultancy services for renewable project implementation, Trading Company, Agent. 
CONTRACT MANUFACTURING: OEM /ODM Services Offered and Design Services Offered

PRODUCTS /SERVICES:
POWER CONTROL AND MANAGEMENT is a leading ISO 9001:2008 certified power electronics company in Bangladesh. POWERCOM have good experiences on industrial AC/DC drives, control and automation. It produces industrial and consumer products mainly Inverter, Converter, Chopper, Rectifier, Cycloconverter, Motor Drives, Power Station Equipment, SCADA, Data Centre, Traffic and Navigation, Obstruction and Aviation Signaling, Vehicles Parking and Controlling, Servo Control Mechanism, PV Electronics, SWEET (Sun, Wind, Efficient Energy, Technology), Emergency Storage System(ESS) With BMS, Deep Cycle  Batteries (NICAD,OPzS, Li- Ion and LifePo4) with BMS and so on. It has rich R&D department to commercialize products according to the need of the customer.

PRODUCT STANDARD: Followed IEC/CE/BSTI/BIS

BUSINESS ARENA: Countrywide

MARKETING STRATEGY: Direct Marketing, Mail Marketing and Dealership Marketing

MAIN CUSTOMER: Bank, NGOs, Garments, Textile, Pharmaceuticals and Health Care, IT and GSM Companies.
TECHNICAL GROWTHS: International Standard

ACHIEVEMENTS: POWERCOM achieved ISO: 9001:2008 to increase the effectiveness of QMS

HISTORICAL MILESTONES:
> POWERCOM worked together with world reputed ICON "Intel "Singapore as a power partner
> POWERCOM implemented country largest on-grid solar system together with GmbH, Sri Lanka and Indian company
> POWERCOM worked in KSA's desert area together with AZ-Tech Solution, KSA
Factory Information

Size

Factory Size

2,000 square meters.

Size

Warehouse Size

2,000 square meters.

Size

Employees Size

65

Location

Factory Location

BSCIC Electronics Complex under Bangladesh Small Cottage and Industries Corporation

QA/QC

Quality Assurance / Quality control

In House

Production Lines

Number

02

R&D Staff

Number

02

QC Staff

Number

04

Certification

Management Certification

ISO 9001: 2008, RoHS

Health

Occupational Health /Factory Health

Followed under section (ILO/WHO 1950). Occupational Health is the promotion and maintenance of the highest degree of physical, mental and social well-being of workers in all occupations by reventing departures from health, controlling risks and the adaptation of work to people, and people to their jobs.
Why POWERCOM?
Local Solutions With a local reach of many distributors countrywide, POWERCOM stands firms as one of the industry's market leaders. The company with industry integration expertise provides professional solution to accommodate customer's specific needs in home and office appliances, mobile applications, marine, solar power applications, wind power, electronic equipments, and various applications.

Nationwide Distribution
POWERCOM develops a countrywide network of distributors and service centers in districts. This network provides support and service for our growing local customer base, enabling easy communication and just-in-time delivery for our expanding list of customers and distributors. The speed and flexibility in our global operation has been the key to our success in a relatively short time since establishment.

International Network
POWERCOM has international collaboration with USA, Germany, Japan, Hong Kong, Taiwan, South Korea, Iran, KSA, China and India to enhance its technical growth and supply –chain management in the relevant fields.

Quality and Reliability Quality and reliability are our main focus in manufacturing solutions. POWERCOM achieved ISO 9001:2008 certification and has put the worldwide process and quality standard into practice for consistent quality performance. Our dedicated engineers and testing-facilities, R & D review processes at every step, looking for ways to increase the quality and reliability of our delighted customer.

Customer Satisfaction POWERCOM put people first. We spend time learning the requirements our customers have, well before we apply the latest technology to meet their needs. After receiving our products, our experienced technical supports staffs will be more than happy to assist our customers by all means. It's this reputation for service and support that contributes to the high degree of trust between POWERCOM and our customers. We hope to continue to improve our service and support even further, making every customer feel like a part of POWERCOM's family.

Adaptive Research POWERCOM don't believe to re-invent the wheel. It always tries to focus its attention for adaptive research to get today's product that will be more reliable in tomorrow. It always practices TQM, JIT and KAIZEN-"Change Better" in all steps of production and customer cares. It always follows Good Manufacturing Practice (GMP) to ensure authentic customer's requirement.

Application Solution In the new millennium, POWERCOM is an important role of being the consolidator for linking up consumers' requirements with technology innovators. Satisfaction with performance and quality brand name are the two important factors that direct consumer selections.